The nature of how we work has undergone a seismic shift…and there's no going back.
Those responsible for crafting workplace experiences have been forced to reevaluate what they do for the unknowns still to come. In order to create a better reality than the one we left behind, corporate real estate leaders must come together and learn from one another.
This is why we exist.
Since its inception in 2019, WorkSpaces has evolved into a community that connects, informs, and inspires the industry through in-person gatherings, digital roundtables, webcasts and custom content.
Change can be daunting… but anything worth doing is rarely easy. Let's create something better, together.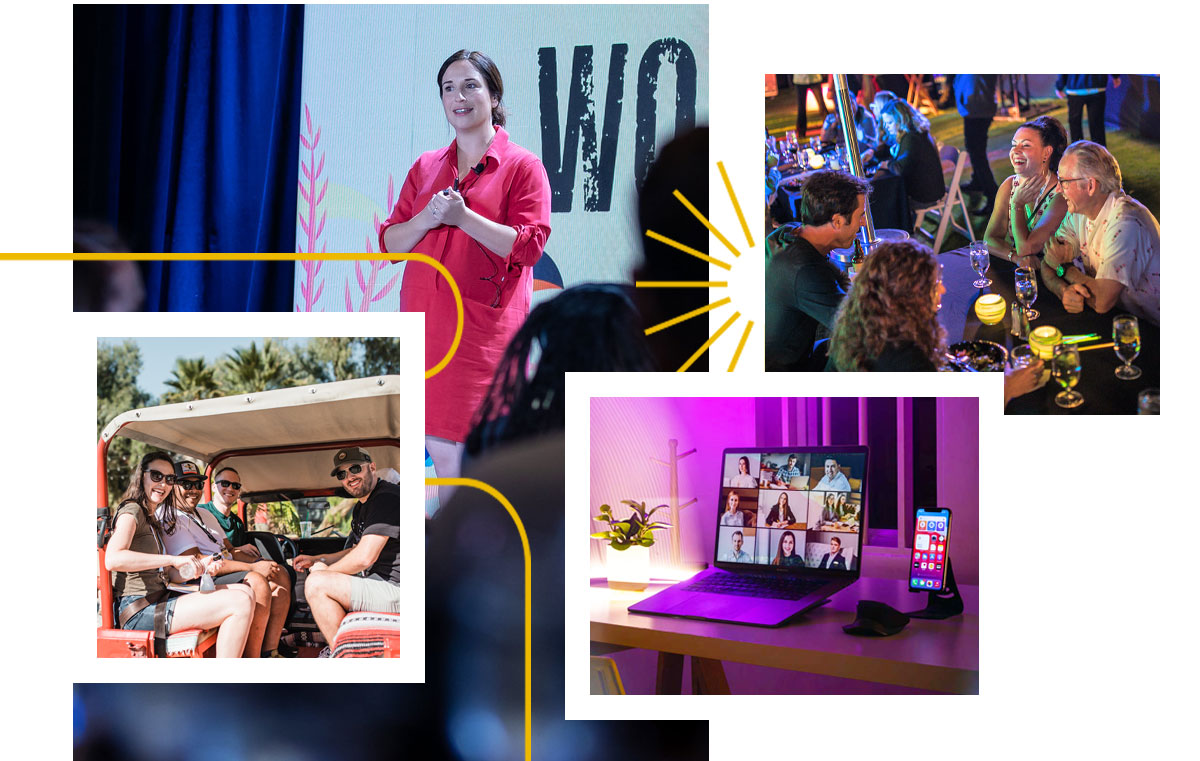 "
I think it's a phenomenal collection of minds. The vibe I get here is that people came to build, they want to learn from each other. They're very generous with their thoughts and their insights. People are vulnerable and understanding of each other."
 Head of Remote – GitLab 

influence group produces invite-only leadership retreats, virtual roundtables and custom content in a variety of industries.
Unlike traditional B2B shows, our experiences are interactive, personable and designed to spark meaningful relationships.
Genuine People. Honest Dialogue. Effective Collaboration.