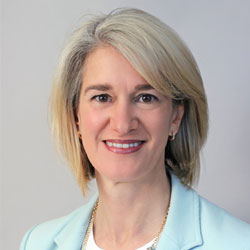 Antonia Cardone
Senior Managing Director, Americas Total Workplace Leader
Cushman & Wakefield
Antonia leads Cushman & Wakefield's Total Workplace function for the Americas within its Global Occupier Services business.
She addresses her clients' burning issues today, especially "how do we move ahead to create viable new workplace that supports our people and what we're trying to achieve together?" This means she understands both the client's business goals and what drives the experience and engagement of their people, then translates that knowledge into solutions implementable by the real estate team.
Her team creates strategies that support hybrid work patterns, create dynamic and flexible workplaces, incorporate new enabling technologies and build communities.  To make it all possible, they also deliver change management to promote the behavioral changes required for success in this uncertain time.