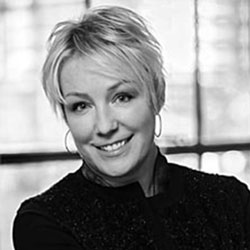 Elizabeth Pinkham
EVP, Global Real Estate
Salesforce
Elizabeth Pinkham is responsible for Salesforce's global real estate strategy, overseeing the company's real estate portfolio and office design, as well as creating unique brand experiences for Salesforce's stakeholders. Pinkham has created inspiring brand experiences for more than 20 years.
A Salesforce veteran of 17 years, Pinkham was previously responsible for global strategic events. She oversaw a wide range of brand and event experiences, including management of the company's annual Dreamforce event in San Francisco since its first program in 2003 to the current conference experience, which drew 171,000 registered attendees and 16 million plus online viewers in 2016.
Before joining Salesforce, Pinkham held marketing positions at Oracle and Sybase. Pinkham holds a B.A. from the University of California, Berkeley.