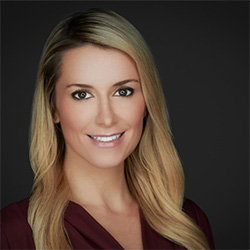 Ingrid Fenn
President & CEO
SIREAS
Ingrid is a highly accomplished entrepreneur and a leading innovator in corporate real estate and facilities management. She brings more than a decade of major multinational corporate expertise, as well as extensive experience in emerging markets and in navigating complex matrices of international laws and real estate practices to her strategic and operational leadership of SIREAS. Her career has included leadership in value-building real estate strategy, the development of portfolio and facilities management platforms, and oversight of millions of square feet of leased and owned research, commercial, office and manufacturing facilities across the globe.
As CEO and President of SIREAS, she works directly with the real estate and executive leadership of clients to design strategic plans that cost-effectively meet their business goals. She oversees and provides ongoing project guidance to SIREAS client engagement teams, and develops the third-party supplier and outsourcing relationships vital to help manage clients' portfolios and facilities. As a global real estate strategist and portfolio platform builder, she also provides clients with expert guidance on all aspects of real estate and workplace services, lease administration, project and construction management and facilities management, as well as the implications of M&A transactions, contract negotiations and strategic sourcing and supplier relationship management and governance.
Ingrid is a thought leader and frequent speaker at corporate real estate conferences and events, and has published numerous articles in various industry and trade journals and publications.