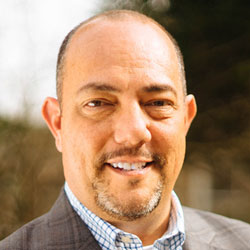 Keith Donovan
Head of Development
Microsoft
As head of Puget Sound development for Microsoft's Real Estate & Security group, Keith leads its multi-billion-dollar Redmond campus modernization project, overseeing the 250-person cross-disciplinary team of development managers, architects, and contractors executing Microsoft's vision for its new campus.
Keith brings 25 years' experience across all facets of real estate and project delivery, providing mentorship, technical acumen, and clarity to lead large and dynamic teams toward the same completion goals. Originally trained as an architect, Keith moved into development management for large real estate development firms, then to leadership in corporate real estate—experience which leaves him uniquely qualified to provide strategic oversight of real estate development programs, and to drive for solutions tailored to the goals of the business.
Keith has a Bachelor of Architecture from the University of Southern California.