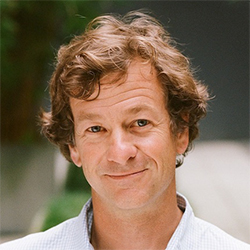 Mark Gilbreath
Founder & CEO
LiquidSpace
Mark is the founder and CEO of LiquidSpace, the hybrid workplace management SaaS platform and on-demand office marketplace for enterprise.
The LiquidSpace marketplace is the only platform today that is providing dynamic companies with the superpowers to provide a global workforce with workplace flexibility and provide their workplace leaders with the tools to control and learn from the new rituals of work and workplace.
LiquidSpace is serving the growing community of companies on the right side of history who have chosen a hybrid workplace future including the GSA, VMware, ATT, Spotify, Shopify, Etsy and many more.
A silicon valley veteran, Mark began his career in the semiconductor industry in the late 80's, before founding and operating a series of software and real estate ventures, culminating with LiquidSpace
When not at work, you are likely to find Mark on a bike.