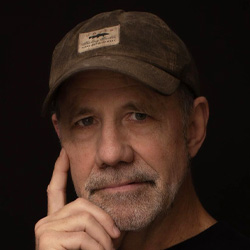 Rex Miller
Principal
MindShift
Rex Miller is an international award-winning author, respected futurist, elite coach, and compelling keynote speaker. 
He has coached and trained more than 17,000 people and teams in his strengths-based model and recently launched the GeniusSpark, a software company and training platform that guides people and teams to fulfill their full potential.  
Rex's research and books have found solutions to some of our industry's biggest challenges; why capital projects consistently finish late and over budget, why employee disengagement has not improved for decades, why wellness progrms do not work and why RTO is failing. During the pandemic, Rex became a leading voice promoting employee mental health and recognizing the impacts of trauma in the workplace. 
He and his wife also recently purchased the River Rose Ranch, a leadership retreat center one hour south of Fort Worth, Texas. It provides a beautiful natural setting to disconnect from the outside world to reconnect with the things and people most important to you. 
Rex's clients include Google, Disney, Microsoft, GoDaddy, Facebook, Intel, the FAA, Delos, Haworth, Turner Construction, Balfour Beatty Construction, DPR Construction, Gensler Architects, IA Architects, MD Anderson Hospital, Universal Health Systems, Oregon Health Science University, the University of Illinois, Texas A&M, the University of Denver and many others.
Rex has won CoreNet's Global Innovator Award, Industry Excellence Award, and IFMA's Distinguished Author Award and is currently a Texas A&M Business Fellow.